Jo and the team are dedicated to providing the very best care to all of the horses at Brookleigh Farm. They are a close knit team who pull together to produce every horse as best they can for its next race. Jo welcomes owners to the yard and encourages them to get involved, meet the team and most importantly get to know their horses.
Jo Foster is a Farmer and Yorkshire racehorse trainer, based in the village of Menston near Ilkley Moor. She has trained over 120 winners, both over NH and pointing fences. 27 years ago, an untameable passion led her from show jumping and hunting circles into racing and point to pointing.
Jo rode 75 winners and trained 70 point to point and hunter chase winners, including the top Northern horse and the leading Yorkshire horse, before she was persuaded to take out a license and train professionally.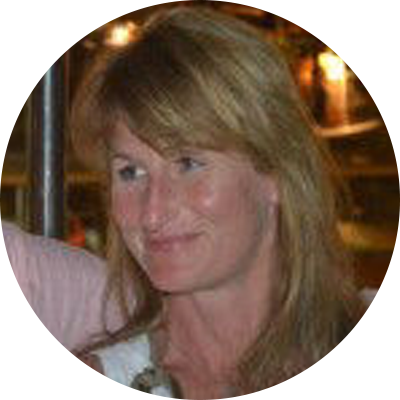 The Rest of the Team at Brookleigh Farm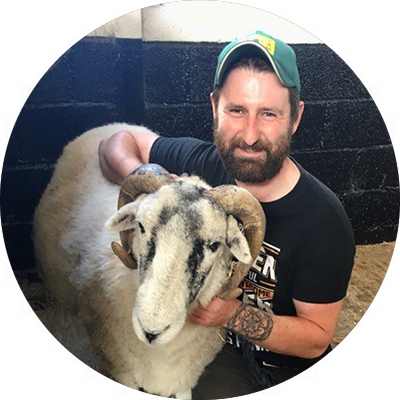 Jordan has worked in racing for a number of years, joining us in 2017. He enjoys problem horses and loves going racing, but hates plaiting up. Jordan has attended his Assistant Trainer's course recently and is always keen to extend his knowledge.
Dawn has worked in the yard since 2017. She had worked in a flat yard and a showjumping yard before coming to us. She has always loved horses and owned her own in the past. Dawn has enjoyed success riding in 3 Charity Races on the yard horses and remains unbeaten. She also has her amateur license and rode on the flat in 2019. She recently passed her trailer test with the assistance of Racing Welfare.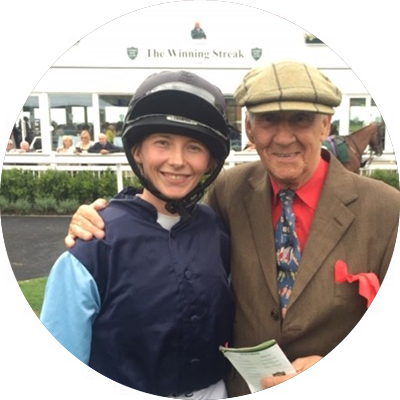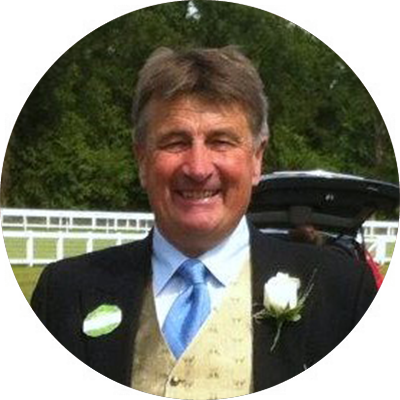 Peter Foster (Box Driver)
Jo's father, Peter Foster, loves going racing and, as such, became the nominated box driver. He owns the farm where the yard is based and farms beef cattle. Peter is always on hand to help out with various DIY tasks from fencing to moving haylage. The list never seems to diminish. His help is invaluable.
Becky has worked in the yard for 5 years, full time for 3 years and now part-time as she has a job working for the council. Becky owns one of our ex-racers Jimmy The Hat, whom she competes and hunts. She loves her hens, our sheep (although she may disagree. We refer to her as the shepherdess), her horse and her dog, whom fits nicely in her handbag.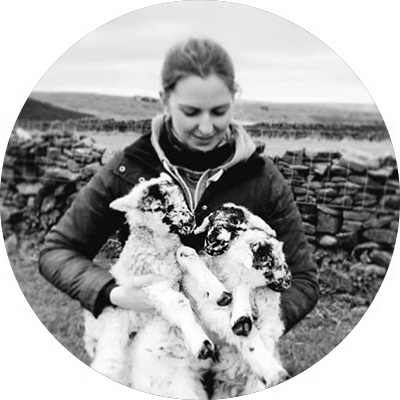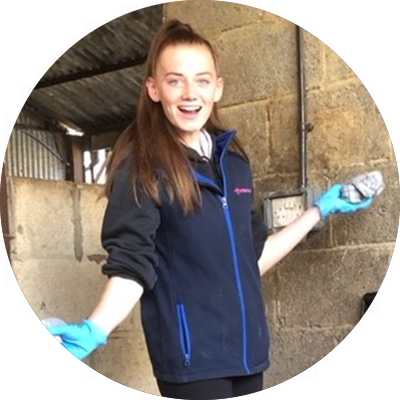 Alicia came to us on work experience from Askham Bryan College 5 years ago and never left. She is also a qualified Beautician and works in her family salon along with the yard. She is excellent at turnout and likes to do her stable management properly.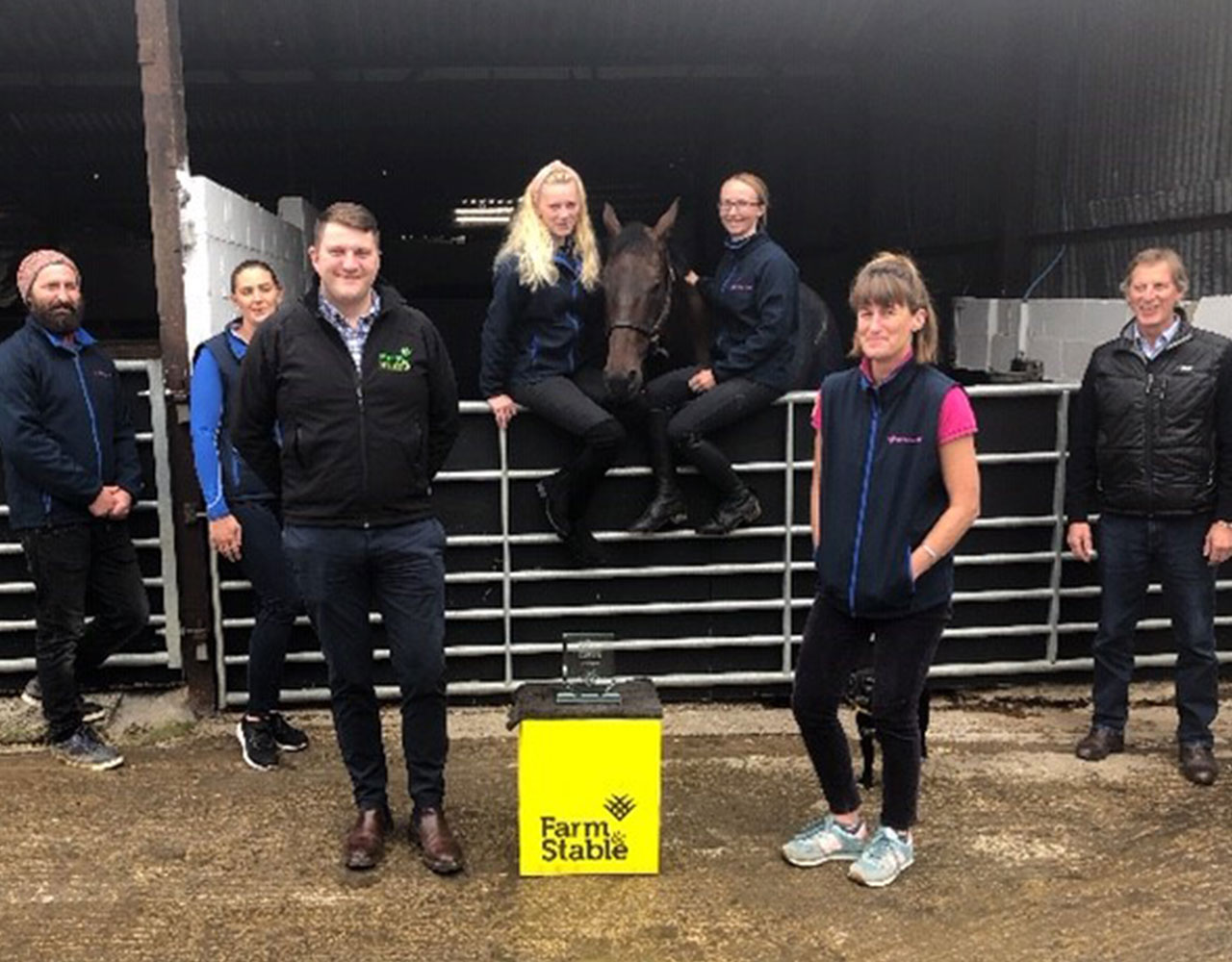 The team being presented with their award.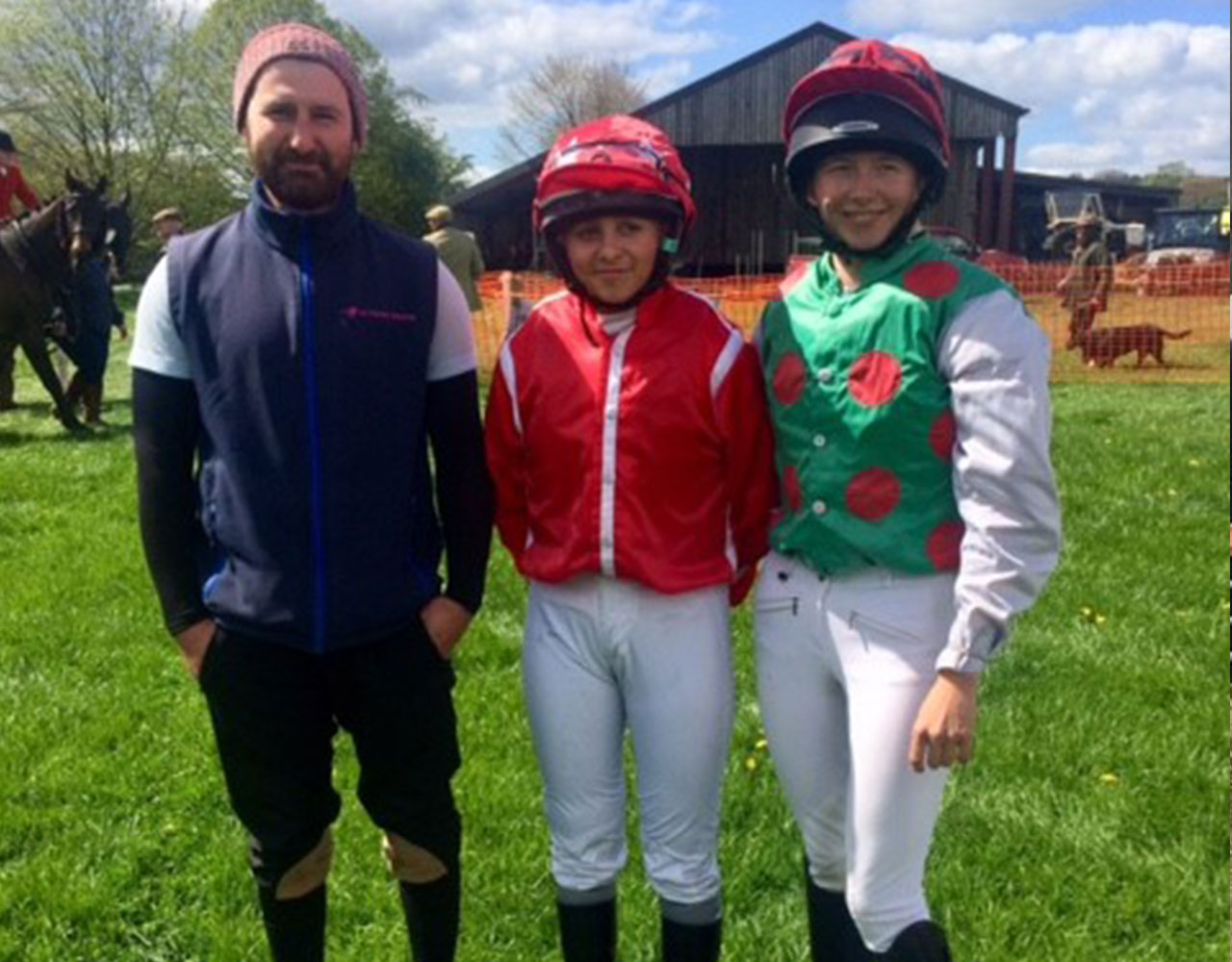 Jordan, Talulah and Dawn at a charity race.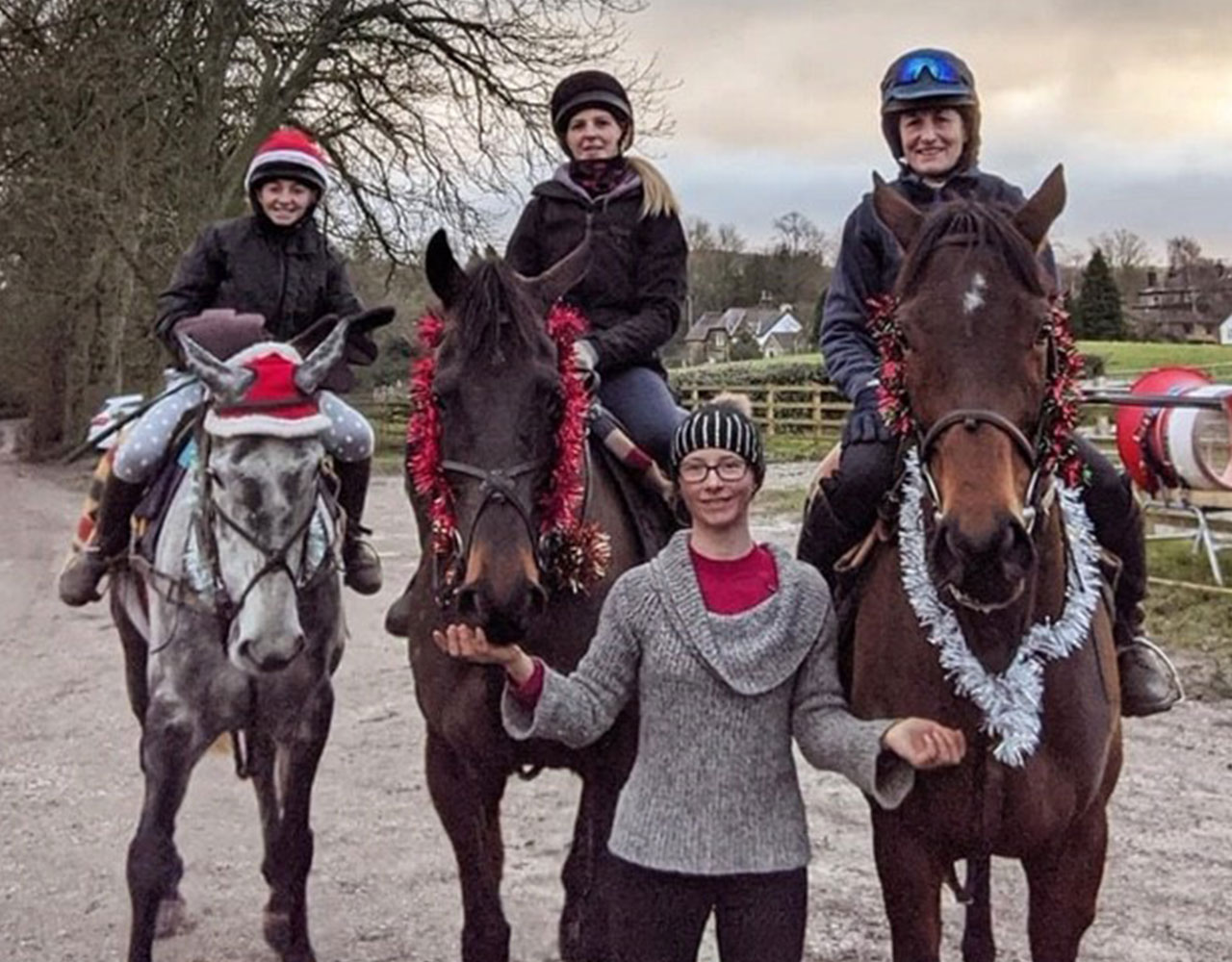 Dressed up for Christmas Day exercise.
We use a number of jockeys to ride our horses.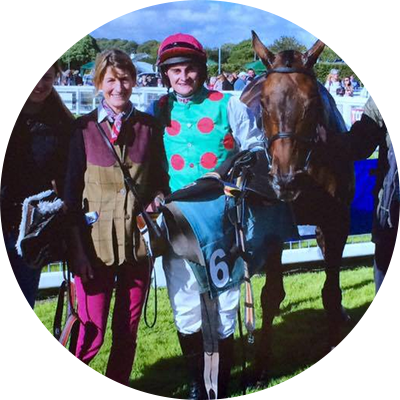 Henry comes in to ride out and school for us when we need him. He has ridden us a number of winners over the years and we have known him for many years. Here he is winning at Cartmel on Urban Gale.
Danny is a very positive strong jockey who rides for Jo when he can. He is based just up the road at Sue Smiths in Bingley and is always happy to school for us when we ask.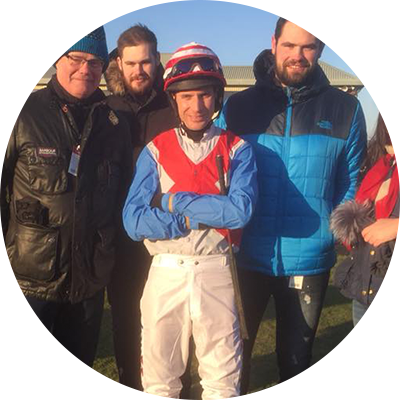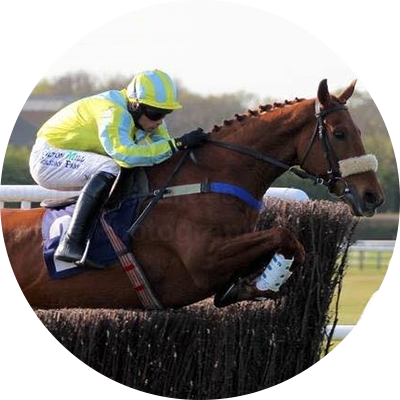 Sean has ridden a number of winners for Jo and her owners and he has a great rapport with Chase The Wind. They both returned from serious injury to win at Huntingdon after a lay off in 2019. A special day for all of us.