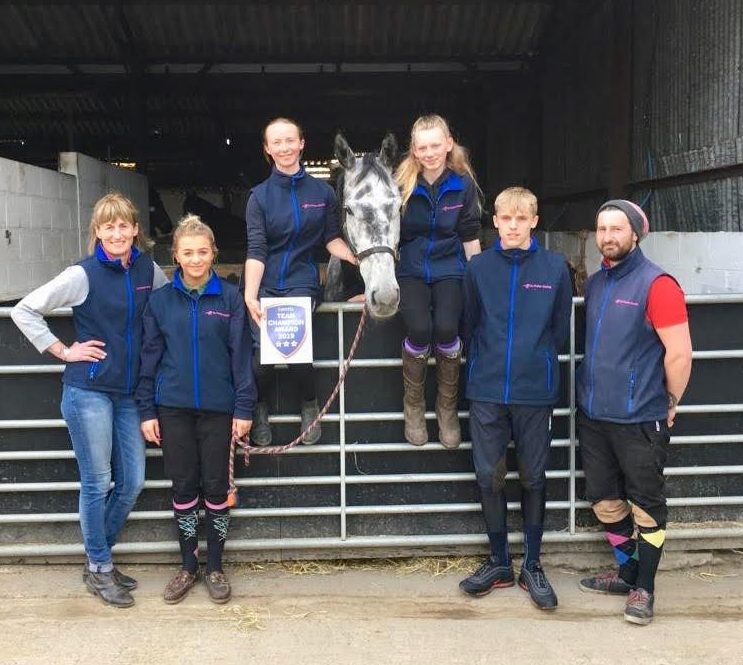 At Brookleigh Farm, Jo welcomes you at any time to visit the stables and to share the enjoyment of Race Horse Ownership. She offers all types of ownership, to suit you as an individual, you could even join one of our existing syndicates or form one of your own (which we can manage).
At Jo Foster Racing there is a dedicated and honest yard policy with the owners. Jo loves sharing the excitement and involvement – a reason she took out her training license and encourages the owner's involvement.
One even used to love coming to muck out some Sundays. He said it was therapeutic. Another one calls in when she is in the area for a chat and to bring the horses a few carrots. 'Others I only ever see at the races – everyone joins racehorse ownership for different reasons, it is my job to find out what they are and try my best to provide it ' says the trainer.
Jo has trained over 120 winners both under National Hunt rules and previously in the Point to Point field. In the 2016 season, she had an amazing 20% winners strike rate or 75% winners and placed horses to runners ratio.
Although 2020 was a tough year for everyone it followed one of the yards best. In 2018-19, all but two of the horses trained won, amassing the most prize money the yard has ever won in a season and those horses who didn't win were all close or placed frequently. These great results followed a tough year after Jo suffered a terrible injury, in November 2017 she broke her back and pelvis and was in a wheelchair for months. It was a true testament to the strength of her resilience, her supportive family and a loyal dedicated team who together kept things on the road and followed it by having their best season ever.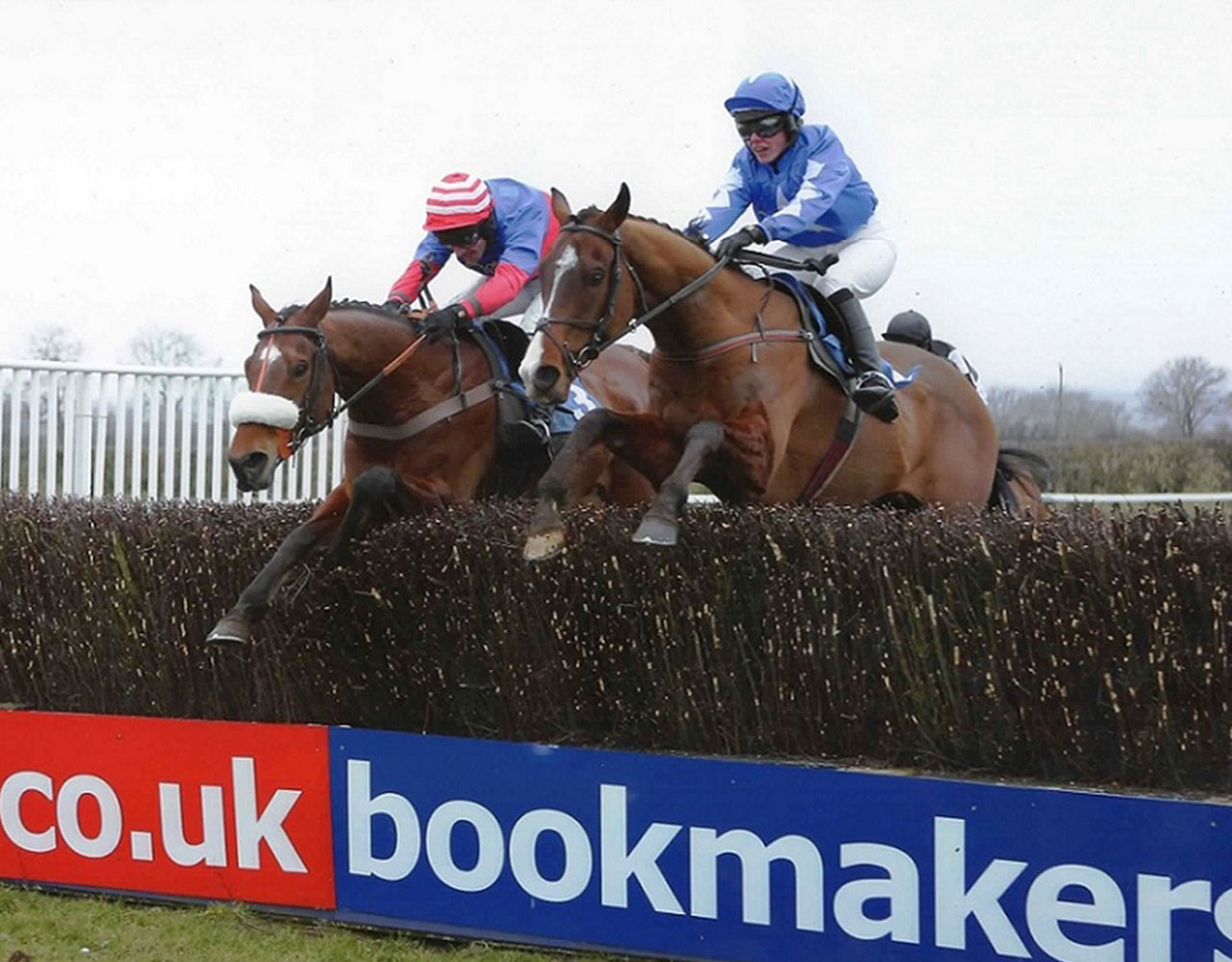 Jo keeps the yard to a maximum of 14 horses which allows complete personal attention to each horse in her care. Any specific needs can then be accommodated, unlike some larger yards.
In 2020 the yard won a prestigious national award in the Racing Industry – The Farm and Stable Staff Innovation and Wellbeing Award. This award meant so much to the team at Jo Foster Racing.
Jo said on receiving the award 'It really shows the little things that help improve people's experience and work life balance mean something, in a small yard every member of the team counts.'
Be assured you will find dedication, honesty and hard work go hand in hand, with excitement and fun when you become a racehorse owner at Jo Foster Racing.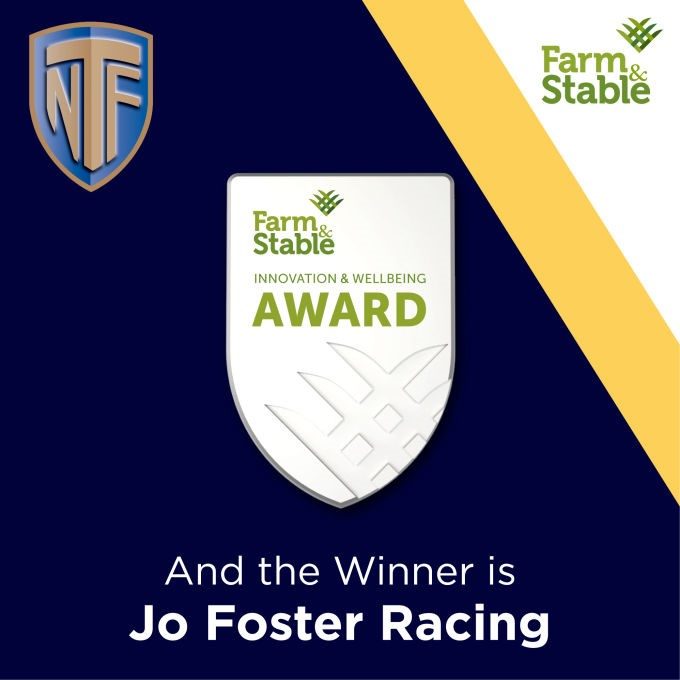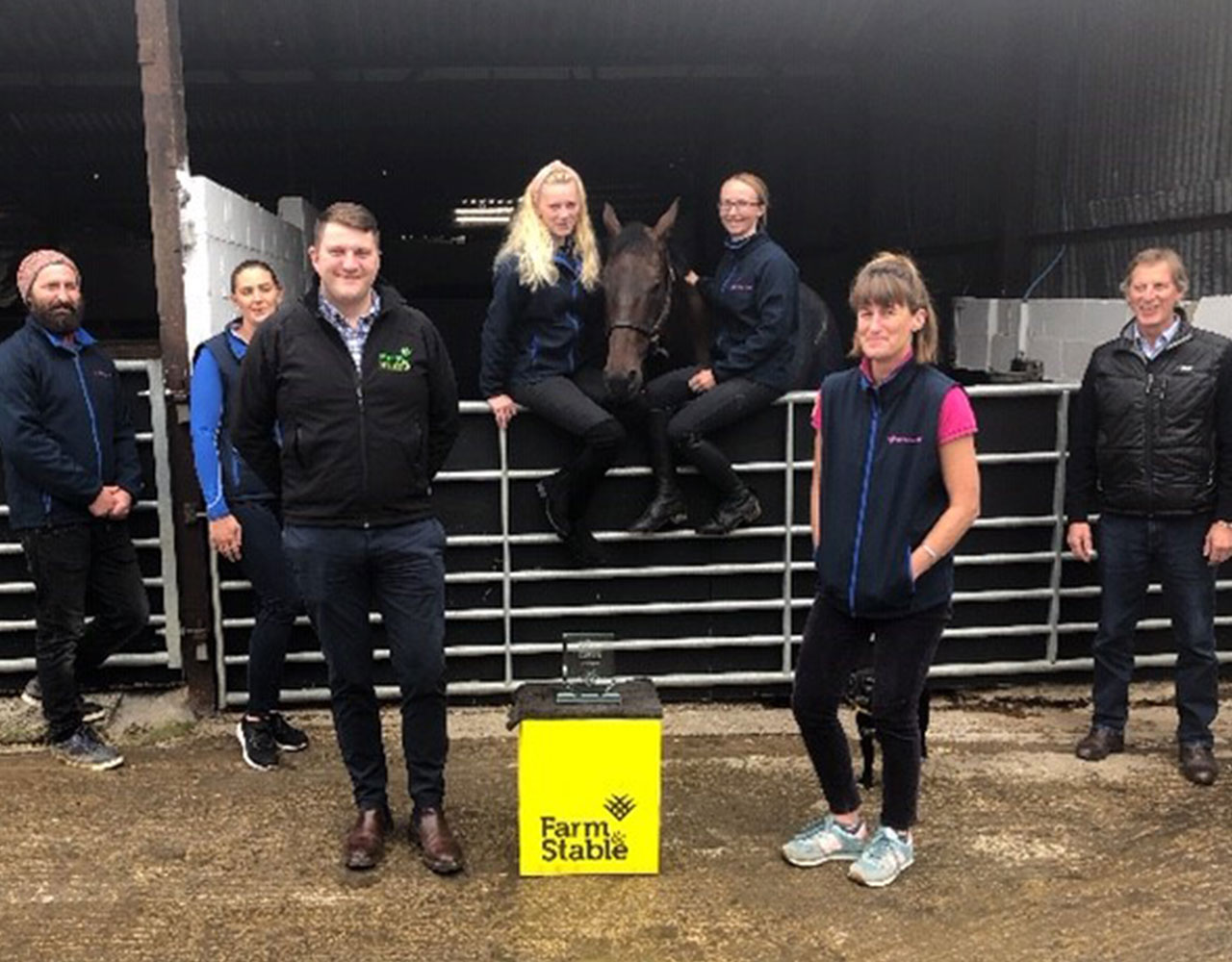 For more information on ownership and partnership opportunities click on the button below.

What can Jo and her Team offer you?
We are a small, dedicated yard with a hard-working and interested team. We work closely together to get the most out of every horse.
We give every horse the time and particular work they each require, rather than them being just a number in the string. Everyone is looking for something particular when owning a racehorse and it is my job to ensure you get the most from that when part of our yard.
Regarding your horse's ability and progress. No excuses here, Jo says it as she sees it, good or bad. She won't lie to you!!!
Morals are high in this yard. Loyalty is given to all Owners, Jockeys and Staff and it is hoped the same would be offered in return. Their values are based upon old fashioned trust and honesty. A gentleman's (or gentlewoman's) word is his honour.
One of the most important aspects of a trainers job is to ensure you enjoy being an owner. Racing is a wonderfully unique sport. It is your hobby, your relaxation, your fun and enjoyment – lets hope we can help you fulfil that at Jo Foster Racing